Mazda Locksmith Sydney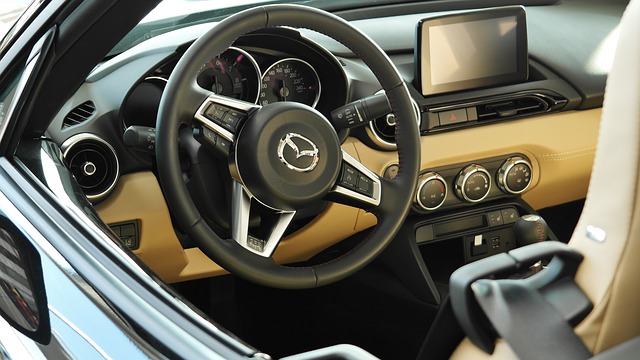 Looking for a Mazda locksmith Sydney who can provide you fast, reliable services at affordable prices?
Look no further; call 24/7 Automobile Locksmith for help. We are a team of highly skilled and licensed professionals who can handle all your locksmithing issues appropriately and help you get out of the situation with much ease. We are a completely dedicated automobile locksmith and not someone who claim to do almost anything under the sky. We serve the entire Sydney and the nearby region.
We bring in more than 14 years of experience with us and this is the reason why we are the most competent Mazda locksmith Sydney. Having handled a wide variety of locksmithing issues, we are confident that we can fix your car within no time.
Here is what makes us the number one choice for millions of Mazda owners.
Fully dedicated automobile locksmiths
Completely mobile services
Fully equipped service vans having almost all parts, accessories, software, and equipments that we may require to resolve your locksmithing issues.
24 X 7 availability
Fast, friendly services
We guarantee you quality workmanship
Competitive pricing. We charge much less than what you would pay to a Mazda dealer to get your locksmithing issue resolved.
We are trained to handle Mazda cars
Each brand has its own locking technology and unless someone is aware of this, he may not be able to resolve our issue and may even damage the vehicle or a part of it while experimenting. We understand the technicalities well and this is the reason why we are one of the most trustworthy Mazda locksmiths Sydney. Our team is licensed to handle Mazda vehicles. So, be assured that we will not cause any damage to your prized possession while doing our work.
We use state-of-the-art technology
Our innovative technology sets us apart from tons of other Mazda locksmiths Sydney. We use high-tech computer software to give you access to your vehicle. This helps us do our work faster and with utmost precision. We are trained professionals and therefore, we don't have to do a lot of experimentations.
No need to tow your vehicle to the dealer; we will come to you
See how hassle-free our services are. Give us a call and we will reach you in our fully equipped van. Whether you need road side assistance or want us to come down to your home or office; we will reach you within no time. We carry most of the required tools in our service vans. Being a licensed Mazda locksmith Sydney, we use only proven technology and genuine parts and accessories. We do not compromise with the quality of services and this is the reason why we can guarantee our work.
Whatever be the issue; we have the right solution for you
Have you met a locksmithing emergency? Have you lost the remote key? Is the key stuck in the ignition? Do you want a duplicate Mazda car key? Does your ignition need replacement? Whatever be the issue, we can help! Our technicians are very proficient in handling all forms of automobile locksmithing requirements.
If you need fast and reliable services, trust none other than us. Call us at 1300 668 368 for help.